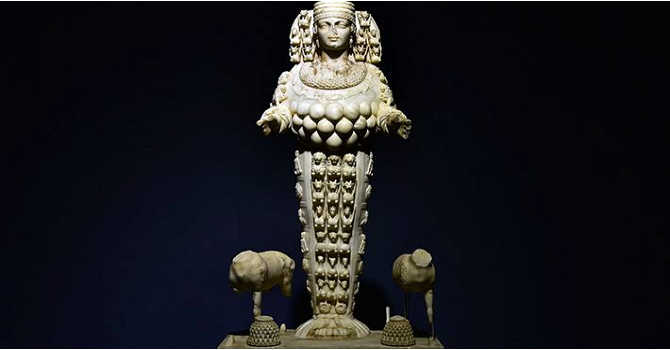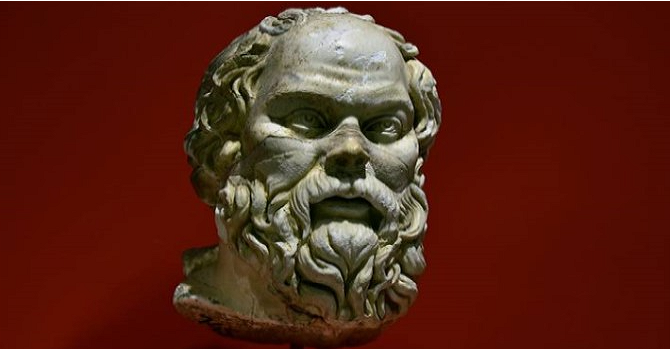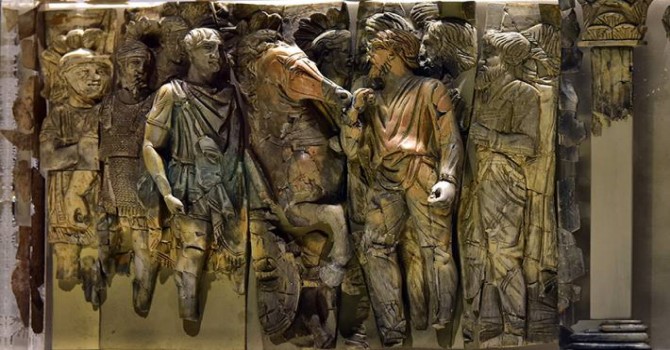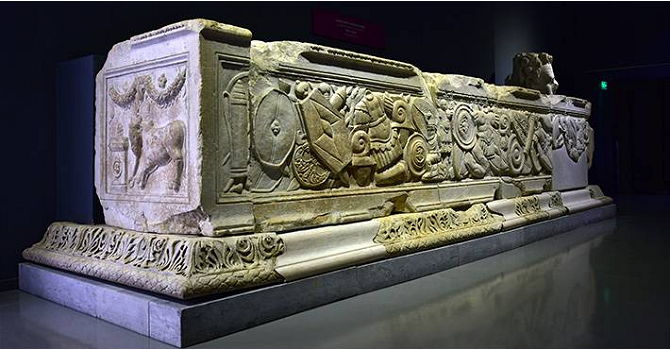 Overview
Izmir Ephesus Museum Ticket
With Tripass, you can visit the Izmir Ephesus Museum without waiting in line for tickets. Moreover, you don't need to be a member to buy a discounted ticket to the Izmir Ephesus Museum. All you have to do is to buy the discounted ticket for the Izmir Ephesus Museum and scan the QR code sent to your phone at the box office. In this way, you can skip the never ending ticket lines and enter the The Izmir Ephesus Museum. You will feel special with Tripass wonderland. Because you are special. Tripass think of you, your pocket and your time. Welcome to the world of privileges of Tripass.
The Ephesus Museum is home to the mysterious history of Ephesus and historical monuments from different parts of the region. In the Ephesus Museum, one of the seven wonders of the ancient world; The ruins of Artemis Temple, Efes Artemis Statue, Tavsanlı Eros, Yunuslu Eros, Eros head, Priapos Statue, Marble Artemis Statue, Isis Statue, Egyptian priest statue, Kybele cult, various mythological god statues and Socrates head. Complete your trip to Ephesus Ancient City with a trip to Ephesus Museum. There are many historical artifacts in the Ephesus Museum starting from ancient times to the Ottoman period. Meet with the greatest of history with Tripass. We have prepared a list of the best things to do in Izmir and in different provinces of Turkey at a discount for you. Shop with confidence with Tripass, skip the never-ending ticket lines, and save money and time.
Your The Izmir Ephesus Museum discount ticket is waiting for you. After your visit, it is inevitable to think that you are visiting the museum like an Emperor. The Izmir Ephesus Museum is a place of great interest. For this reason, there are ticket lines that take hours in front of them and there is a great loss of time. You can easily enter The Izmir Ephesus Museum by skipping the never ending ticket lines with Tripass. With Tripass, you can visit all the museums of Turkey by skipping the never ending ticket lines. Don't wait in line for tickets with Tripass. Get discounted tickets. Save time and money. You will feel special with Tripass. Because you are special.
Hours & Schedule
Museum Visiting Hours : 08:30-17:30 Box Office Closing Time: 17:00.
Audio Guide is not included and can be taken from the entrance.
Enter fast and easy with QR CODE.
Attractions Nearby
IZMIR EPHESUS ANCIENT CITY - IZMIR EPHESUS TERRACE HOUSES
IZMIR ST. JOHN BASILICA
IZMIR AYASULUK CASTLE
Remember | Terms Of Use
Please generate your QR code when you are at the attraction! Otherwise your code may get expired which may result a delay to enter the attraction.
You can check the "Museums, Attractions & Tours" sections of the site to get discounted tickets to places to visit in Izmir and all provinces of Turkey. Don't wait in line for tickets with Tripass.
Purchase must be made at least 24 hours before the time of use.
• Expiry Date: Valid For 60 Days.
• You can buy as many tickets as you want, use them for yourself and gift them to your loved ones.
• Your TriPass QR code will be sent to your e-mail address and mobile phone or you can access it from the "Manage Your Pass" section of the site.
Location
Panaroma