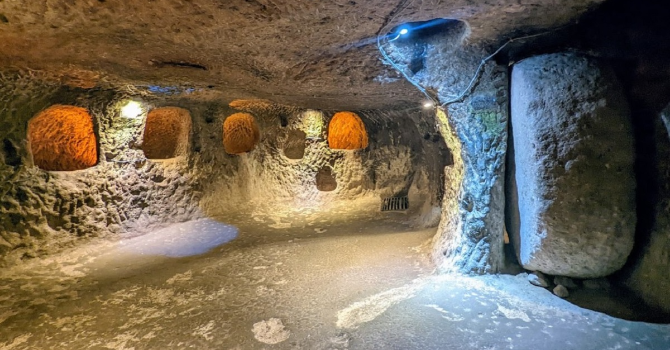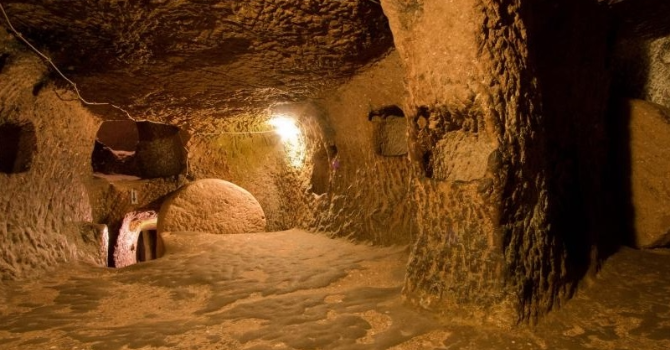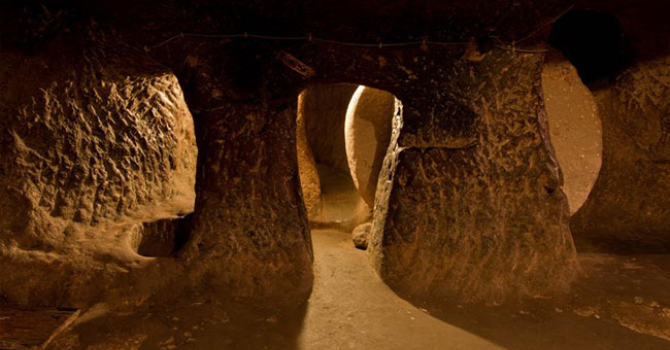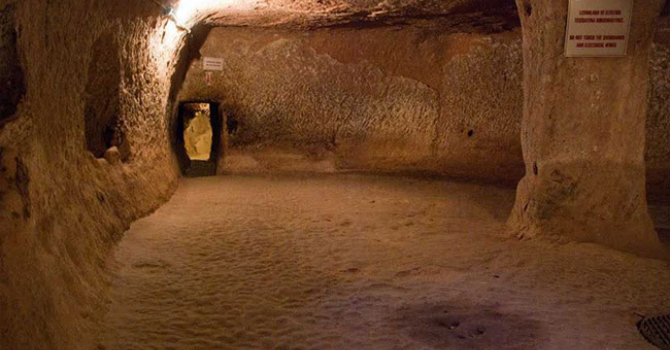 Overview
Ozkonak Underground City Ticket
You can watch the magnificent view of Goreme and the Fairy Chimneys with a magnificent balloon tour in Nevsehir Goreme with Tripass. Afterwards, you can continue to discover the unique beauties of Nevsehir with Tripass. With Tripass, you can visit all the museums of Turkey and Nevsehir by skipping the never ending ticket lines.
With Tripass, you can visit the Ozkonak Underground City without waiting in line for tickets. Moreover, you don't need to be a member to buy a Ozkonak Underground City discounted ticket to the . All you have to do is to buy the discounted ticket for the Ozkonak Underground City and scan the QR code sent to your phone at the box office. In this way, you can skip the never ending ticket lines and enter the Ozkonak Underground City. You will feel special with Tripass wonderland. Because you are special.
Ozkonak Underground City is 14 km from Avanos. It is thought to have been built around 400 BC. The available tuff structure was used to create the underground city. Although it was used to protect from weather conditions at the beginning, it was later used as a shelter to protect from wars. The first Christians settled around Özkonak to get rid of the intense Arab raids and the pressure of the Byzantines who took over the region. Under the leadership of St. Basil, they carved the rocks and established a city of their own. The Greek philosopher Strabo, known as the world's first geographer, mentions the ruins of ancient temples in Avanos, which are referred to as hills in his book. The name of the place he mentions in his book is Zeus.
Ozkonak Underground City was established in apartment layout and has 4 floors. The floors are connected to each other by tunnels. The bolt stones shaped outside the building were then inserted and used for defense purposes. 4 big halls are divided into 10 small rooms. The purpose of each room is different. Apart from this, 8 wells, 3 ventilations, 4 graves, wine tanks, water tanks and columned rooms were found. The distance between the entrance and exit of the city is 10 kilometers. Özkonak Underground City has secrets that cannot be solved with today's technology. The holes that provide communication and ventilation are carved between 5-8 cm and are too small to be seen with the naked eye. This is a mystery that could be equated with the air-containing system of the Egyptian pyramids. Many mysteries will be revealed with Tripass. It will provide unforgettable moments to our valued guests. Moreover, you will reach all these beauties without waiting in line for tickets and without wasting time. Your Ozkonak Underground City discount ticket and much more is on Tripass.
Ozkonak Underground City is a place of great interest. For this reason, there are ticket lines that take hours in front of them and there is a great loss of time. You can easily enter Underground City of Ozkonak Nevsehir by skipping the never ending ticket lines with Tripass. With Tripass, you can visit all the museums of Turkey by skipping the never ending ticket lines. Don't wait in line for tickets with Tripass. Get discounted tickets. Save time and money.
Hours & Schedule
Museum Visiting Hours : 08:00-17:00 Box Office Closing Time: 16:15.
Audio Guide is not included and can be taken from the entrance.
Enter fast and easy with QR CODE.
Remember | Terms Of Use
Please generate your QR code when you are at the attraction! Otherwise your code may get expired which may result a delay to enter the attraction.
You can check the "Museums, Attractions & Tours" sections of the site to get your Nevsehir attractions discounted tickets.
Purchase must be made at least 24 hours before the time of use.
• Expiry Date: Valid For 60 Days.
• You can buy as many tickets as you want, use them for yourself and gift them to your loved ones.
• Your TriPass QR code will be sent to your e-mail address and mobile phone or you can access it from the "Manage Your Pass" section of the site.