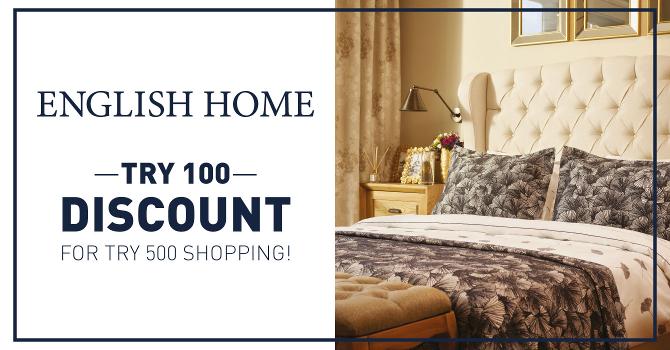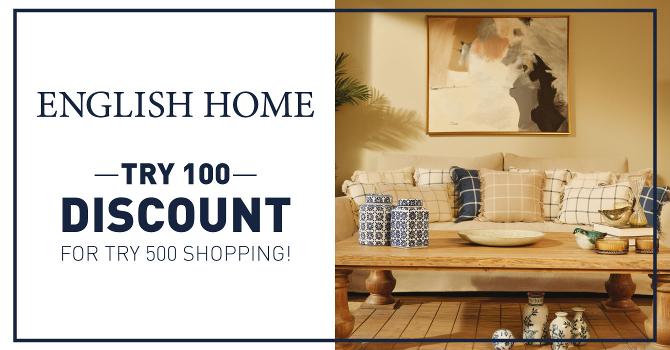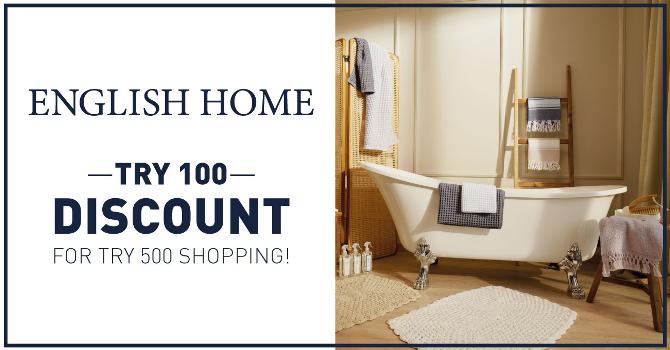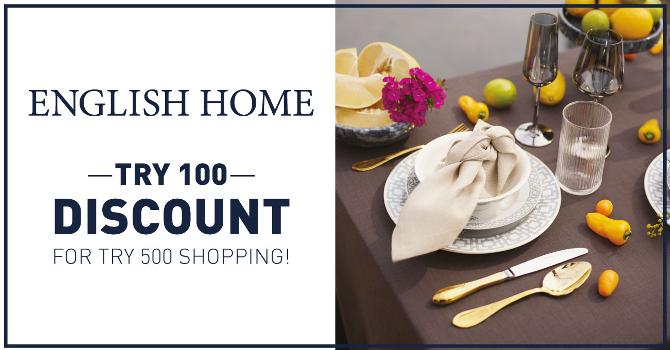 Overview
100 TL discount for your 500 TL shopping special for TriPass customers at English Home stores.
Bringing a fresh life energy to your interiors and designing designs intertwined with modernism, English Home continues to offer unique products with its collections that strengthen your decoration, are functional, comfortable and make your life easier. Continuing to follow modern design lines in home textile products, English Home; creates a unique equation in the areas of kitchen, bathroom, living room, decoration, baby & child, clothing, personal care & cosmetics and brings together exclusive products that help you create style easily.
You can reach the store addresses from the link https://www.englishhome.com/stores/
Attractions Nearby
You must use the discount code within 24 hours.
You can only take advantage of this promotion once.
Remember | Terms Of Use
100 TL TriPass Lite, is valid only at English Home stores and 500 TL and over shoppings.
Discount coupons are for single use only in a months.
Can be combined with other discounts in the store.
The campaign is also not valid on base levels.
Discount coupons cannot be used partially.
You can use your discount coupon with all payment methods.
You can reach the store addresses from the link https://www.englishhome.com/stores/