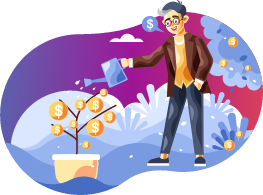 Money doesn't grow on trees!
TriPass Istanbul has been designed to save tourists money when sightseeing in the city. Giving you free access to the most popular attractions and public transportation in Istanbul, you'll be making savings from the start.
All attraction entry costs are included in the one-off price of the pass,
so you don't have to worry about carrying around change for admission tickets during your stay in Istanbul.
For example, if you were to visit just ten of Istanbul's top attractions without TriPass, you would pay: